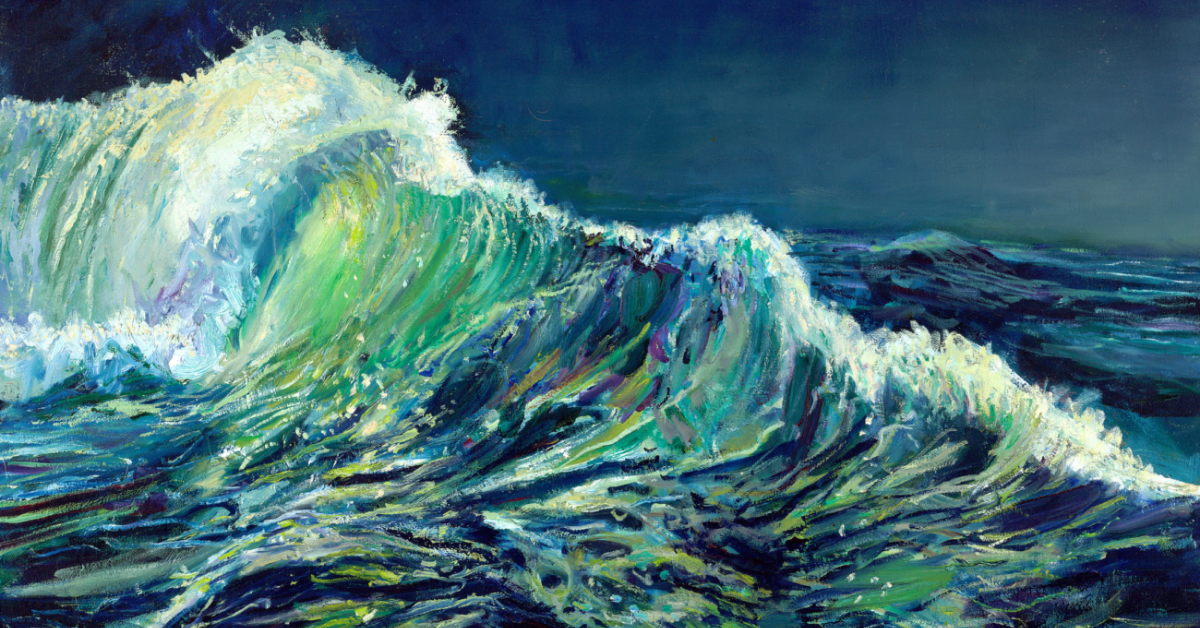 River House Art Studio welcomes you to this site. Please browse the story of my art journey thus far, and the different categories, including soul paintings which are created from the visions and interpretations of symbols I use with the passing of my loved ones and others. I interject spiritual elements into the works as I envision them. As well, my love for the sea, which was my first teacher, is here, expressing the multiple layers below and the reflections from above. The woodland forests, which perpetually speak to me with all its wondrous life lessons are here for you to see. I interpret the multidimensional imagery through color, textural and painterly strokes. The interpretation of the journey of the Way of the Cross is shown here. It is an Intense Series. It is the iconic images of the Christ journey, juxtapose with humanities struggles, depicted in the circles of the painting. I have completed several murals in Restaurants, Foster care buildings, daycares, and churches.
The following is included in my portfolio:
Please navigate to the links provided. Thank you for taking the time to view my ever-growing River House Art Studio website. Please pass along to your friends and associates.