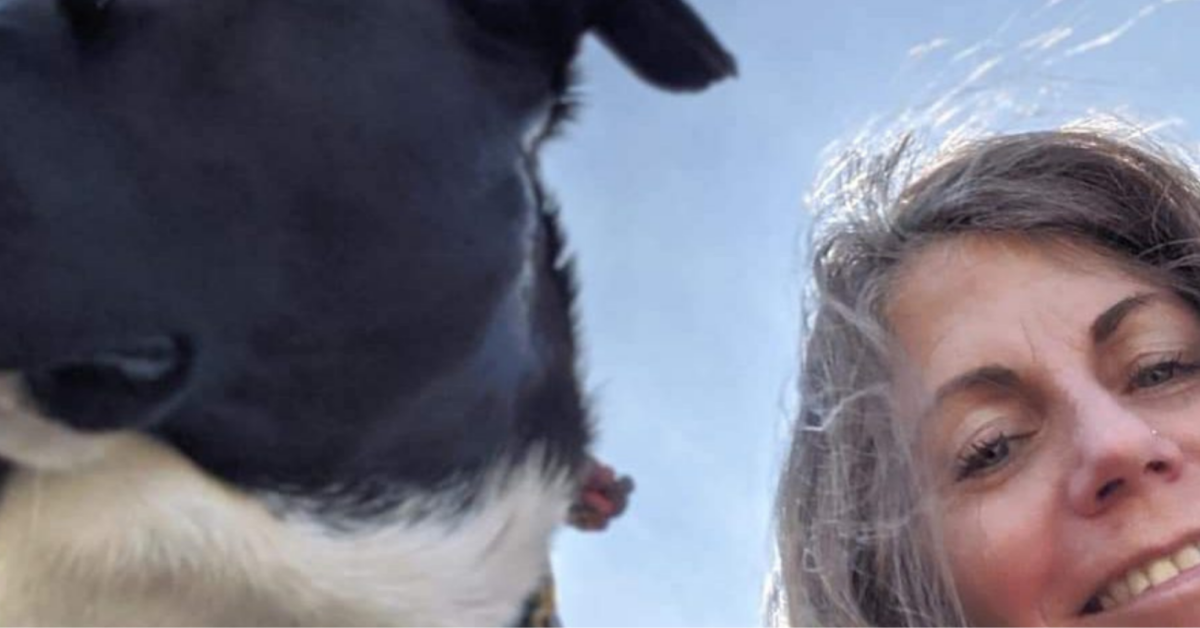 Patricia Marie Trudeau is a professional artist living in the Capital Region of New York State. She was born and raised in Northport, New York, where, as a small child she began to study art from two local art teachers. Growing up on Long Island, Patricia would often ponder and meditate by the sea. This impacted her work years later. The sea became her base reference, and the image of water is constant throughout her works; other inspirations include her interest into the human spirit, nature, and God.
Patricia, who attended the College of St. Rose and majored in Studio Art, also studied traditional and nontraditional art techniques. She graduated with a Bachelors of Science with Magna Cum Laude. Patricia won an art scholarship to the College of New Rochelle and second place in a Long Island competition. She has been featured in a number of newspapers; in addition, after winning first place in the art exhibition at the College of St. Rose, she debuted on public TV. She also won first place in the Reflections art competition held at Christ's Church in Guilderland, New York. She continues to exibit her works.
Throughout the years, Patricia has constantly sought out ways to exhibit her work regionally and nationally through galleries and murals. Two of Patricia's paintings, created while she was in the fourth grade, are still at the St. Phillip Neri Elementary School in Northport, New York. Paintings, murals, and sculpture are the expressions of her soul that she wishes to share. In July of 2010, Patricia painted a large mural for Saint Ambrose School in Latham, New York. The mural is entitled, "Christ Loves the Children." In addition to the St. Ambrose mural, she has also created murals for a daycare in the Heery Center in Albany, a residential home in Scotia, a Foster Care building in Albany.
Patricia sells internationally as well. She paints on site too, when traveling. One work is now in UK. Others in Texas, Florida, Nebraska, Georgia for example. She is planning on selling prints on her website, which is 'under revision'.
Patricia Marie Trudeau is the owner and teacher at River House Art Studio. She holds art lessons in her in-home studio throughout the week. She is now expanding her collection through prints of her original work and other fine art products, including canvas wraps.
When she is not busy with her grandchildren, painting or teaching, Patricia spends time with her grandchildren, husband, cats, and dog named Bonnie rei, who, she believes, soothes and heals the wearies associated with life's struggles.
She has a close relationship to nature; integrating the lessons to her students and personal art work. Patricia created a group called Nature Art on face book. She had on dog who was therapy-trained, named Yafah RIP. They were inseparable.
Patricia and her husband are the proud of parents of three boys/now men – their three most precious Masterpieces. Like a tree with many branches, they have their own expanding families now. She adores them all and uses the experiences in her art works.
Patricia Marie Trudeau is a professional artist. To view her work and/or purchase prints, please visit www.riverhouseartstudio.com
Patricia Marie Trudeau can be contacted through her email at: riverhouseartstudio@gmail.com